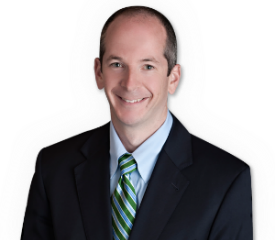 For 16 years, Mitch has helped his clients with their investments and personal finances. Mitch founded Constant Guidance Financial to bring institutional thinking and customized portfolio management to individual investors.
I can help you…
Maximize your investment returns
Invest your IRA
Manage your old 401(k)
Generate retirement income
Plan for your retirement
Protect your assets and your legacy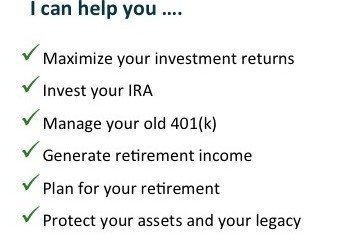 I believe that your goals are best achieved through a personalized financial plan and a customized investment portfolio.
Why Choose Me
No Commissions. No Sales.
I focus on providing investment advice - not selling unnecessary products.
I'm a sworn Fiduciary for my clients, which means I put your interests and needs first.
As an independent advisor, I remain unbiased and do not earn commissions.
I do my best to give objective advice that is individualized to your personal circumstances.
ACCOUNTABLE AND RESPONSIBLE
I do not delegate responsibility
I'm 100% accountable for the investment decisions and financial advice.
My mission is to provide you peace of mind by relieving you the burden of planning and/or managing your investments.
I always act ethically and honestly and have a clean regulatory record.
CLIENT FOCUSED
I am committed to putting my clients first.
I have the professional knowledge of investments and financial planning (CFA®, CFP® designations).
My goal to provide superior investment management and the best financial advice that is aligned to your personal circumstances.
How you Benefit
I AM A FIDUCIARY & FEE ONLY
Act in good faith and in the best interests of my client's.
Minimize any conflicts of interest
Maintain independent and never receive compensation selling financial products
MY VALUES
Excellence - I take the time to understand my client's particular circumstances, goals, and aspirations.
Trustworthiness - I work hard to earn my client's trust by creating investment solutions that address their evolving financial goals.
Client Centricity - My private ownership structure fosters a long-term view that aligns my interests witht he best interest of my clients.
MY CUSTOMIZED WEALTH MANAGEMENT PROCESS
Portfolio construction - I take a disciplined and value approach to create a portfolio that meets the return/risk profile of each client.
Rigorous oversight - Once the appropriate asset allocation is chosen, I provide ongoing oversight and make changes as appropriate.
No Model Portfolios - I actively manage your portfolio based on where I can find the best investment opportunities.
Assess Returns and Risk- I make changes and refinements to your portfolio based on market conditions and my investment outlook.
I am a CFA Charterholder and CFP

®

Professional
As a CFA charterholder and CFP® professional, I have unparalleled expertise, integrity, and adaptability in the financial sector. The CFA designation is one of the most highly regarded credentials within the investment management profession and the CFP® certification is recognized as the highest standard in personal financial planning. As a CFP®, I have a vast knowledge of financial planning and have completed the requirements for the education, examination, and experience for the Certified Financial Planner™ accreditation.
Learn more to see why you should choose a CFA Charterholder and CFP® professional.
Our Services
We personalize our services to meet the needs of the client. We provide:
Individualized wealth management
Asset allocation
Financial advice
Financial planning
Retirement planning
Other financial services
If you want to know where you stand right now and what you need to do to improve your financial picture, start with our free 7-point portfolio check. We will review your portfolio and let you know where you can make some changes. Contact us today to start talking about your financial health and how we can move forward together and improve it!
Next

Previous

My Wealth Management & Investment Philosophy
My goal is to provide great risk-adjusted returns by actively managing risk.
I believe the best way to invest is through fundamental analysis and by constructing portfolios that meet my clients individual needs.
I focus on companies that have above average dividends because I believe dividends are a reliable driver of total return over the long run.
I diversify across many companies and focus on downside protection as well as capital appreciation.
I get to know you as an individual—your needs, goals, and risk tolerance. Next, I construct a portfolio blending your unique circumstances and my view of the best investment opportunities.